Welcome to the Old Stone House!
So close to being home!   3 Rooms with private baths and 4 rooms with shared bath with walk-in shower including a Continental Breakfast and welcome gift.   
Three Options for Accommodations:  Daily, Weekly, Monthly Rental:  See details below!
Central location: 7 miles east of Middlefield; 11 miles east of Burton.   A variety of cuisines at exceptional local restaurants; grocery stores, cheese houses, End of the Commons General Store; Amish businesses and culture.   Tourism attractions of hiking, fishing, hunting, parachuting, canoeing, kayaking, bicycling and events throughout the year with Trumbull, Geauga and Ashtabula Tourism Gides.
 A gathering for friends and/or family secluded from the outside world.  Located in the Township of Mesopotamia listed in the National Registry of Historic places, the historic Old Stone House is situated amid Amish countryside with 11 acres of fields and pastures.
If you are traveling to the area or need a respite from the busyness  in life, the Old Stone House can accommodate individual and groups.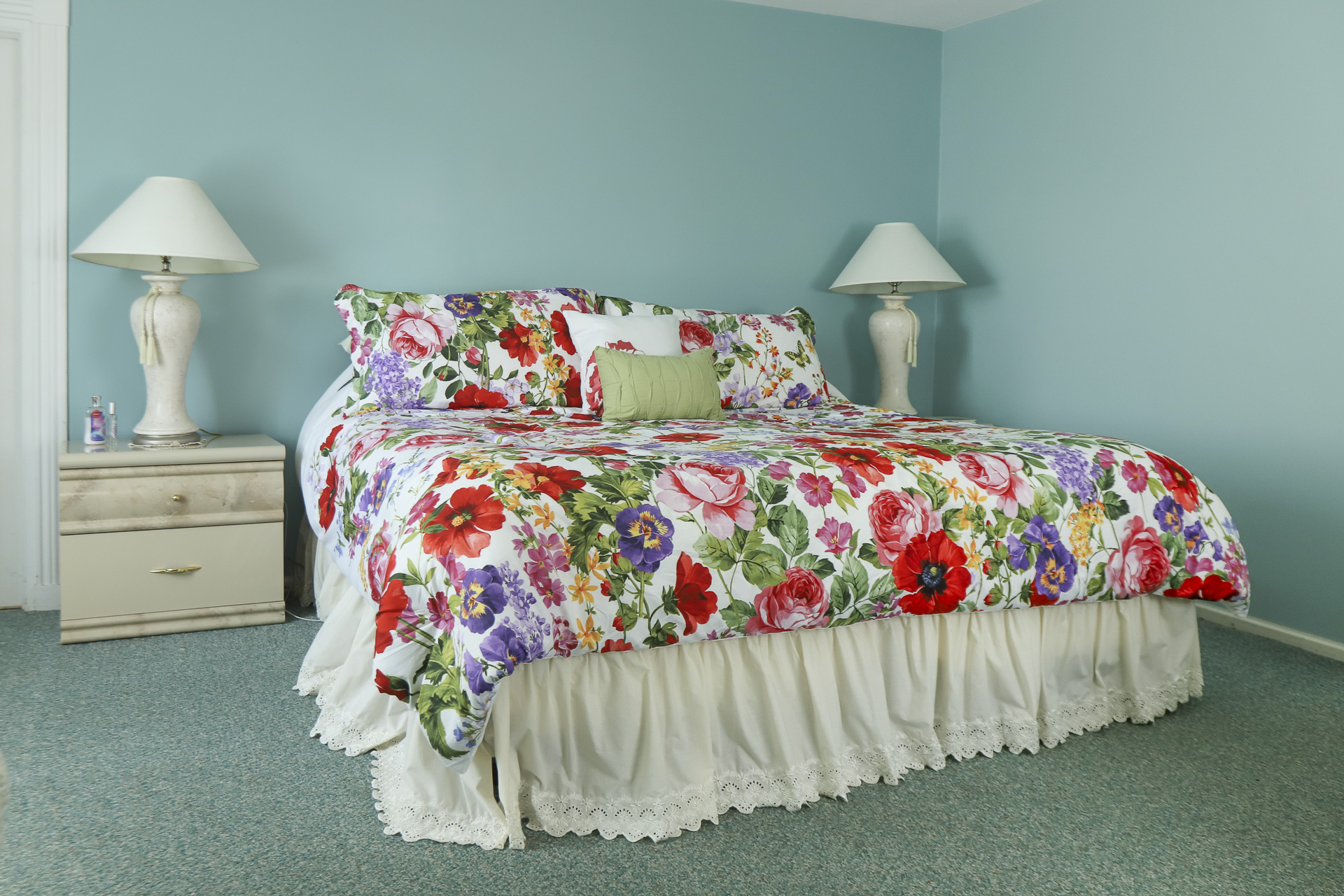 1stFloor
$150 Large suite with King bed, TV, Roku, couch, comfy leather recliner, table and chairs and attached large private bathroom.  Encompasses 1/2 of the Stone House.  Pricing  differential depends upon length of stay and amenities.    Suite is suitable for short term stay for temporary housing with access to large country kitchen and dining, front porch deck
2nd Floor
2 rooms each with Queen beds, private hydrotherapeutic whirlpool baths and sitting area overlooking fields and woods.  Pricing depends  upon  length of stay and amenities.  $140 per night includes tax and Continental breakfast
Remotely Working and Weary? We have options for you: Workstations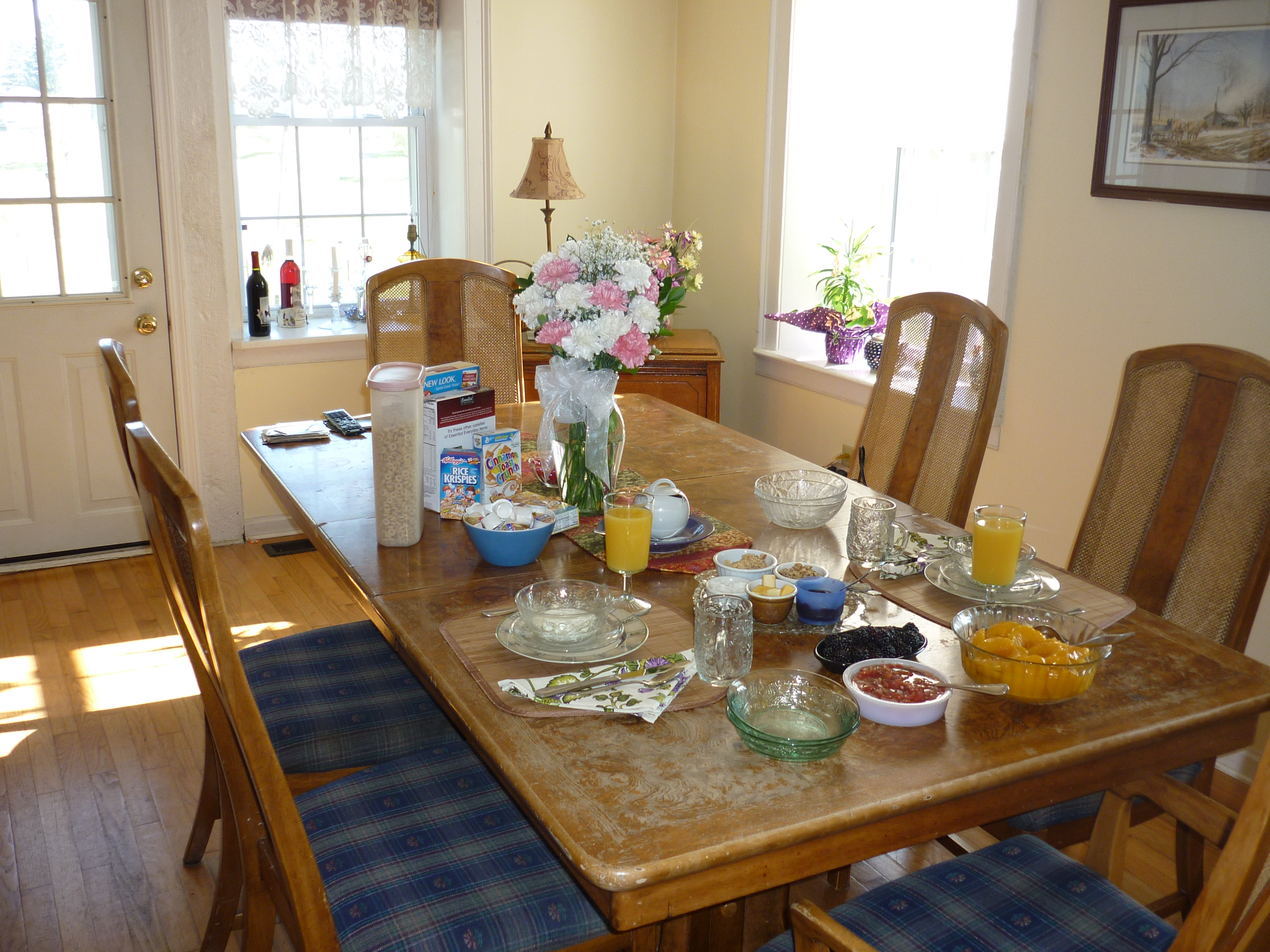 Escape to the country for individual or small team co-workstations with optional accommodations. 
Daily, Weekly or Monthly, inspiring energy, professionalism and fewer distractions among the beauty of nature in a rural setting of nature and horse-drawn vehicles. Every room has a view. 51 miles east of Cleveland, 7 miles east of Middlefield: A variety of cuisines at exceptional local restaurants, grocery stores, cheese houses, End of the Commons General Store, Amish businesses, Tractor Supply and catering available. Covid compliant. Take advantage of our facility and call us to discuss your needs.
Short and Long Term Private Rentals Options: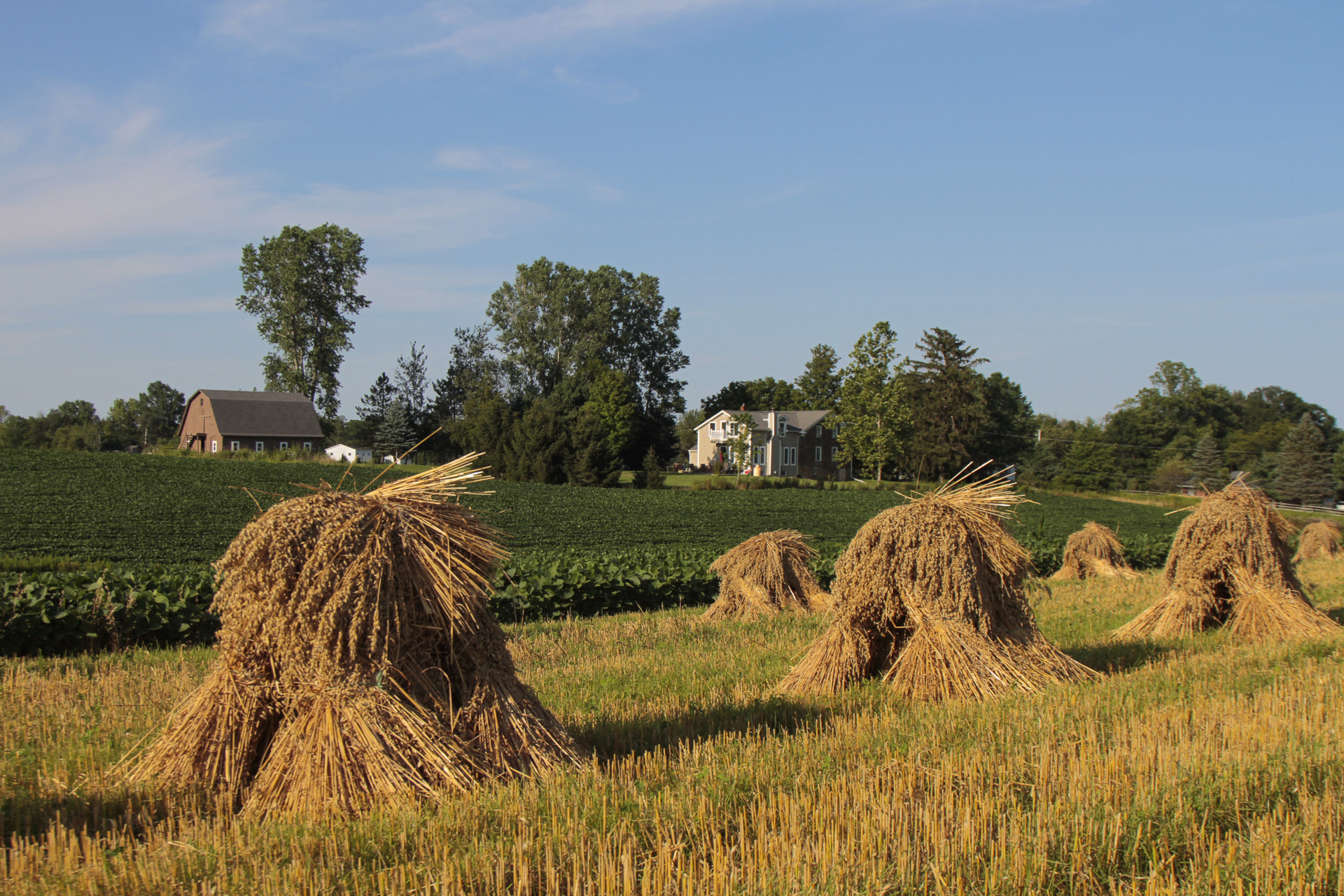 Option 1: Small House – Minimum 2 days
The Old Stone House offers private housing accommodations for short or long term with a 1000 square foot house rental: 
2nd floor bedrooms each with queen beds and private baths, loft sitting area with futon; linens and towels
1st floor family room, dining area and furnished kitchen, stove, fridge and microwave.
 WiFi and geothermal heating and air conditioning.
Private entrances ensure security and rental is sanitized between guest accommodations and always clean professionally.
For rates and reservations, please contact us by calling at 330.550.0285.
Option 2:  Minimum 2 days
Old Stone House Private Rental
5 bedrooms, 2 bathrooms, 1 country kitchen, front porch deck
1st Floor Suite with King bed, couch, recliner, table & chairs, large private bathroom and access to front porch deck.
2nd Floor
4 bedrooms, 1 shared bathroom with walk-in shower, sitting area with love seat and TV
Option 3:  Whole House Rental
Old Stone House with 7 bedrooms, 4 bathrooms,  two kitchens, two dining rooms and a common family room.  Front porch deck and back patio with fire pit.  Accommodation:  double occupancy 14 guests or 7 single. 
Please contact 330-550-0285 to determine specific needs and accommodations
The Old Stone House is a hub within an hour's drive between 5 Counties of Trumbull, Mahoning, Ashtabula, Geauga and Portage. We have created your outdoor adventures and touring experiences to make an incredible 'Staycation" (publication with detailed information and maps available to plan your trip once you arrive).
For rates and reservation please contact us by calling at 330.550.0285. 
Amish businesses; salvage stores, Ohio Vines & Wines Trail; livestock, produce, and flower auctions; cheese houses, rodeo performance and event venue; amphitheater entertainment, concerts, museums and historic monuments, Covered Bridge Tour, Waterfall Trails, Swamps & Preserves for hiking, and/or biking, State parks, beaches, lakes, fishing and recreational boating, hunting, kayaking, swimming, zip lining, parachuting, Chaplin Forest, Holden Arboretum, Birding in Northeast Ohio, Wildlife areas, historic churches, Underground Railroad and Civil War Monuments, Servants of Mary & Our Lady of Mariapoch.
And, of course, each Township has unique restaurants, retail stores, and impressive contributions in Western Reserve history by pioneers from Connecticut in the early 1800s who began the westward movement after the Revolutionary War.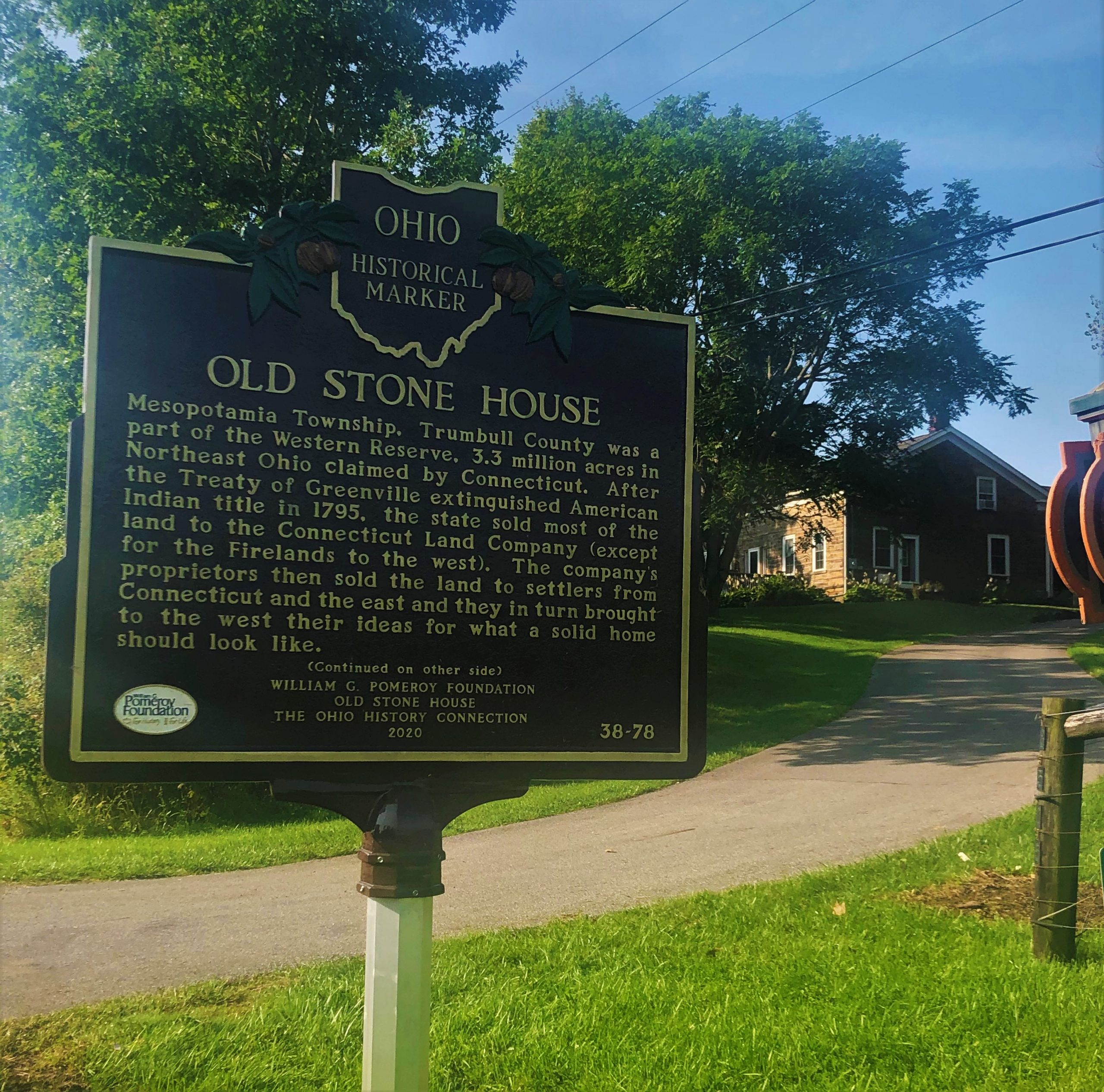 The Old Stone House is proud to be part of the Ohio Historical Markers program.  This program begun in the 1950s, emcompasses 1,800 unique markers that tell Ohio's history as written by its communities. 
"Built along a ridge south of Mesopotamia Center c. 1825, this house has front facade whose stone chosen from a nearby quarry for its purple mineral bands. Central doorways, front and back, divide the facade symmetrically. A hallway between the doors divides the interior and leads to an addition built in 1997. The house is an example of the Greek Revival architectural style, featuring cornice returns in the gable ends of the roof, wider frieze beneath the roof line, and sidelights at the front entrance. The style was common in the Western Reserve at the time."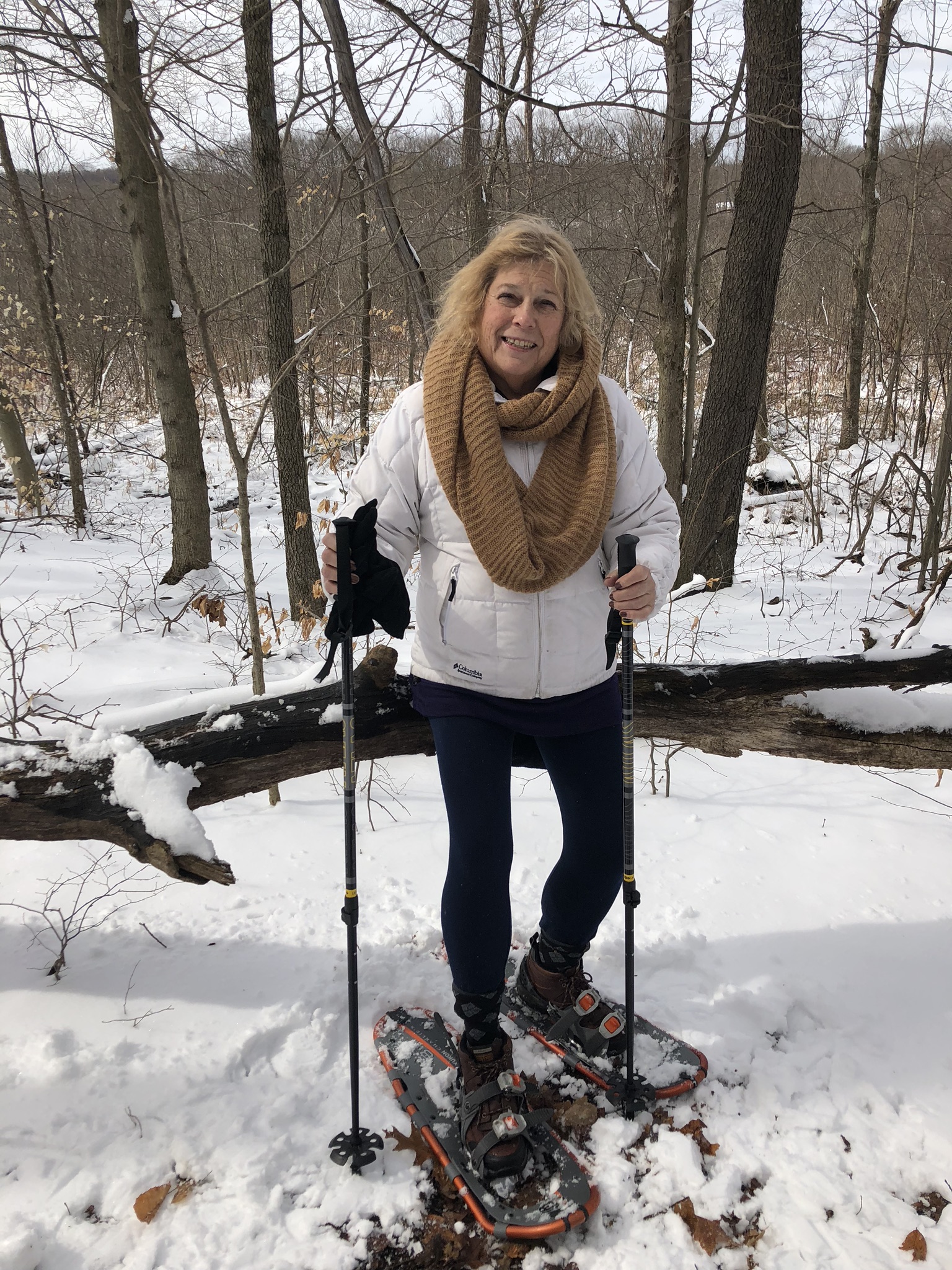 Darcy Miller
Owner
Let us help you experience your "backyard" discoveries.
Call Darcy 330-550-0285